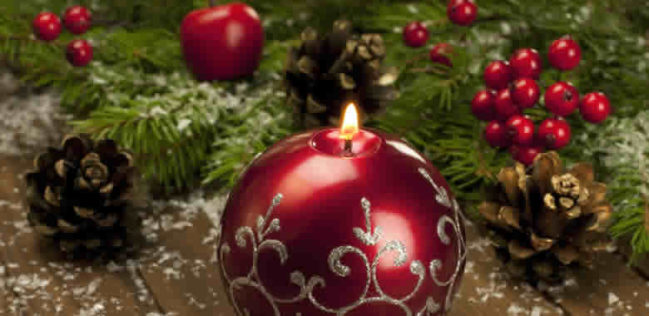 This is a very special guest blog by Kathryn Albany-Ward.
A Colour Blind Christmas
Kathryn Albany-Ward, Founder Colour Blind Awareness
This time of year is tinged with a bit of sadness for me, ever since we found out our son is severely colour blind. Until he was 7 we were in blissful ignorance that the colours of Christmas hold no meaning for him.
We'd ooh'd and aah'd over his Christmas creations from nursery and school but did not appreciate he couldn't see Rudolph's 'red' nose. He helped us decorate our Christmas tree but we didn't realise he can't see most of the decorations from a metre away. He doesn't see the changing colours of fairy lights.
When he was first diagnosed I asked him what colour Father Christmas wears. He said 'brown'. I was heartbroken. At that stage I had no idea what his condition meant, especially the effect it would have upon his ability to learn. We didn't know that he would never be able to see the colour of red or green or pink or purple or many other colours.
But my son is not alone. Far from it. In fact there are hundreds of thousands of colour blind children just like him and most of us have no idea what they are experiencing.
1 in 12 boys and 1 in 200 girls are colour blind. That's 400,000 or one colour blind child in every classroom in the UK, yet parents, teachers and carers don't know who thesecolour blind children are.
This is because colour blindness is no longer screened for at school entry and colour vision testing is not part of the NHS eye test for children. Colour blindness isn't considered a SEN nor a disability and so teachers are not trained in how to identify and support colour blind children.
In Early Years' settings this is extremely important information for teachers and parents to know because so much of Early Years' learning is based upon colour.
Think about all the sequencing, painting, counting, singing songs and sorting which goes on in Early Years' education. Most of these activities are based on primary colours, two of which (red and green) colour blind children can't easily tell apart.
So how how can you spot a colour blind child?
Well, they can sing the colours of a rainbow as well as anyone, but they don't know what those colours are. To them a rainbow is blue and yellow.
They can paint and draw, but if you don't label the colours for them (for Early Years' you can use symbols such as a fire engine for red or a crocodile for green) they will make mistakes and potentially be ridiculed.
Children who colour purple skies, green or yellow faces, red trees etc will probably have a colour vision deficiency.
A fear of making mistakes will mean colour blind children hold back in many discussions and in sorting, sequencing and simple games such as matching. Early diagnosis is extremely important so colour blind children can be properly supported. If in doubt refer parents to an optician.
What of my son now? He is 12 and in Year 8 but is still woefully undersupported in school. At the moment he is studying chemical solutions – think copper sulphate and universal indicator and you will instantly appreciate he is struggling with his current topic in science! He has problems with graphs and charts in many different subjects – maths, geography etc. ICT can be tricky at times.
Christmas is on it's way again. We won't be buying him computer games unless they have a colour blind friendly setting. We will be taking down from the attic the little artificial tree and the blue lights which we bought especially for him. He will decorate it with white and gold decorations and plenty of those chocolates with the 'purple' (blue) wrappers!
If you have any concerns or would like further information please contact
www.colourblindawareness.org
Twitter: @colourblindorg or
Email: info@colourblindawareness.org
We also provide training sessions for schools and Early Years' settings, details can be found in the Teachers section of the website