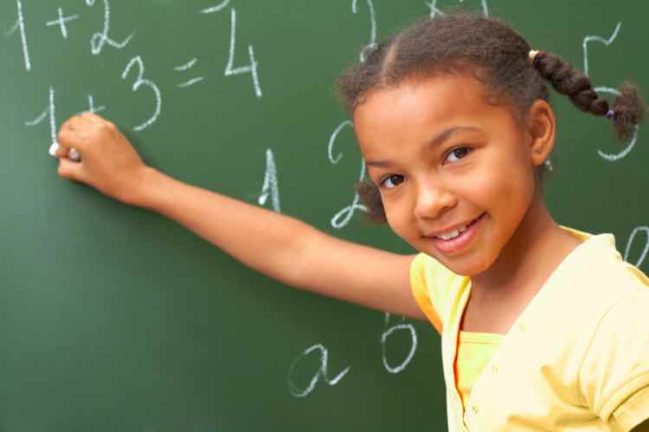 I've been doing research this week on mathematical development in the Early Years, which has produced three very interesting revelations for me and how I've always perceived mathematical development.
First of all, let me say that I was a little sad when the EYFS moved away from 'Problem Solving, reasoning and numeracy (PSRN)' back to 'mathematical development' as a descriptor for this area of learning and development. PSRN really explained that this area is not just about numbers, but how we use maths, its benefits and how children learn about maths.
Let me give you an example. Probability is the mathematical term of how likely something will occur. If you have 10 balls, nine yellow and one pink, and you randomly choose a ball it is more likely (more probable) to be yellow than pink. As adults, this is fairly intuitive – obvious even.
However – it turns out that babies as young as six months old show surprise when there is an improbable colour ball drawn out – i.e. if you drew out the only pink ball in the box in the example here (Denison et al., 2013).
The inference is that babies start to reason mathematically about their world at around six months old – they are logical.
My first revelation was that I was simply not aware that babies were so capable. I will certainly be using this information to challenge and stretch the babies in the baby room. Maybe a modified Kim's game, where a toy is swapped for another one under the cloth to see if the babies can spot which one has changed or reproducing the experiment and drawing coloured balls from a transparent box.
My second revelation was that maths and mathematical thinking should be a creative process.
I have always regarded maths as a 'science' subject, diametrically opposed to 'arts' and creativity. However, I have now read a number of articles that have changed how I think about children's creativity and their representations of maths (for example, Worthington, 2006).
For example, if you didn't know how to write a fraction, how would you represent a half?
Worthington gives a great example where 'Catherine' represents her sister's age of two and a half by drawing the numeral two and then adding half of the numeral two. I think this is exceptionally clever – and also made me wonder why we do represent a half like we do, half a numeral seems to make so much more sense!
This use of mathematical graphics can give a real insight into children's creative thinking and understanding of the world. I think I have sometimes been a bit quick to encourage children to write numerals 'correctly' rather than investigating why they have chosen to draw them as they have. Similarly, that some marks may not be emergent writing, but representations of emergent maths. This will certainly make me more curious when discussing children's drawings.
My third revelation this week has been about mathematical language.
I would like to think that I have always encouraged children to think mathematically, including language such as smaller, bigger, longer, heavier, slower. However, children will only learn specific, meaningful mathematical terms if they hear them in the correct context (Hutchin, 2012).
For example, not only asking "I wonder how much this jug will hold?" but including "I wonder what its capacity is?" or the "symmetry" of a pattern or the "orientation" of a shape. There is every reason to think that children will be able to incorporate such language into their vocabulary. After all, if they know there is a dinosaur called "Tyrannosaurus Rex", the "capacity" of a jug is pretty tame!
I hope that further research will give me pause for thought, but meanwhile I will be:
1. Giving babies more credit for their advanced mathematical skills and reasoning
2. Investigating mathematical graphics more closely
3. Watching my use of mathematical language
References
Denison, S., Reed, C. and Xu, F. (2013) The emergence of probabilistic reasoning in very young infants: Evidence from 4.5- and 6-month-olds Developmental Psychology, Vol. 49 Iss 2, pp. 243-249
Worthington, M. (2006) Creativity meets maths Practical Pre-school