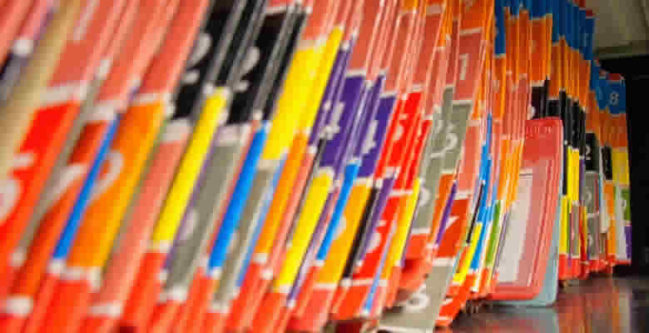 Simona McKenzie has posed another interesting question for me: "What should good documentation contain as a summary of children's learning, that is focussed and shows exactly what the learning journey a child has taken?"
My first thought was that there are certain statutory, legal requirements that all childcare professionals need to fulfil. Namely:
The Department for Education's Statutory Framework (DfE, 2014: 13) calls for on-going (or formative) assessments based on day-to-day observations of the children, without 'excessive paperwork' that is 'limited to that which is absolutely necessary'. This is incredibly vague and open to interpretation, both by practitioners and Ofsted.
However, this is also its strength, because it means that each, unique provider can produce their own documentation that needs their own, unique needs. There is no requirement to present documentation as graphs, learning journeys or photographs. As a childcare professional you can choose how often you update your chosen documentation, and the method by which you do this.
Having so many choices can also make it confusing, but a good rule of thumb is to ask yourself "why?" – Why are you recording this observation, this assessment? Why now and why this child? If there is a good answer (and "because I have to do 10 observations a day" is NOT a good answer…) then include it, otherwise, think twice.
Good reasons may be:
It's the first time this child has done this activity/walked/climbed/sung at circle time
It's a demonstration of embedded knowledge because we learned about ice last week and he/she is talking about it this morning
It's evidence of self-esteem because he/she showed pride in their creation
It made me say 'Wow' because it's something new
It has shown me how he/she thinks about the world
A relatively new statutory requirement is the 2-year-old progress check, when parents and carers have to be provided with a 'short written summary of their child's development in the prime areas' (DfE, 2014:13). There are a few other 'musts', which have to be included in the progress check as well:
Areas in which a child is progressing well
Areas which may require additional support
Areas where there is concern over a developmental delay
Activities or strategies to tackle any concerns
Discuss with parents and carers how the summary can be used to support learning at home
Agree with parents and carers when it is the most useful point to provide a summary
This does give some guidance as to what is expected and how the progress check is expected to be used in your setting.
Interestingly, only the three prime areas (communication and language; physical development; personal, social and emotional development) are required. Currently, there are no explicit requirements to provide the information in a specific format and there is no guidance as to how short a 'short written summary' is.
Personally, I would keep the progress summary positive and presented in a way that doesn't highlight the negatives. For example, if you present anyone with a chart (caterpillar, set of hexagons, flower petals) where only 4 out of the 5 areas (segments, hexagons, petals) are marked 'achieved', then the obvious question is "have I fallen short because I've not achieved the fifth area?" Consider only including those statements or areas where progress has been made and simply omit the others.
Obviously, if there is cause for concern or developmental delay, then this should be discussed, but if development is within normal parameters, then there is little point highlighting the 'not achieved' areas.
When producing anything to share with other people (whether that is parents, carers, Ofsted, outside agencies or other practitioners) it is sensible to review the language that you are using. For example, the EYFS jargon, such as PSED or scaffolding (and EYFS), will be meaningless to most parents. The progress check should be easily understood by parents and be helpful for them.
For this reason it may be preferable to write the progress check using the language of the characteristics of effective learning (Early Education, 2012). So you could say that children are noticing patterns and are beginning to develop ideas about sequencing, rather than 'achieving emergent numeracy'.
Although not in the statutory framework, the guidance for inspections from Ofsted (Ofsted, 2014: 11) asks for inspectors to judge 'how often practitioners share a good quality summary of their observations of children with the children's parents, and their plans for reviewing children's progress at age two'.
The exact parameters are not given for what 'good quality' looks like in this situation, so childcare professionals are, again, left to choose what to include and how this should be presented. This requirement will probably be fulfilled using the 'paperwork' as described in the statutory framework, but judging 'good quality' can be very subjective. Does this mean printed from the computer with full colour pictures or shrewdly observed vignettes on scraps of yellow sticky notes? Does quality imply a certain amount of quantity?
For me, quality is 90% about content. When visiting nurseries and doing training, I look to see the type of observations being made. Do they describe the children that are there? How much relevant detail is included? Is the assessment of learning and development logical and reasonable, given the observations? Will the intended audience be able to understand and read this easily? Is there a logical and clear structure to the paperwork? Have the children been involved in it? Do the children understand and value their own books? The pedant in me also likes to see good spelling and acceptable grammar.
Most of all, when I have finished looking at the learning journey, All About Me book or Profile, do I feel as if I 'know' the child? Do I feel as though I have been there as each step of progression has been made?
As Simona started this train of thought I'd like to end with some of her words too. During our correspondence about this topic, she mentioned that learning journals are best when short, but focused and professional. Something I'd wholeheartedly endorse.
She also suggests producing 'something really valuable…a treasure for children and parents alike'. I think if your documentation can achieve that, then you won't go far wrong!
* Note: The summative assessment for children in the Early Years in England is the EYFS Profile, which is usually recorded and reported at the end of children's Reception Year. I haven't touched on the EYFS Profile at this point, as there has just been more new legislation about the moderation of the profile, as well as the latest set of results, all of which will need a bit of untangling! *
References
DfE (2014) Statutory Framework for the Early Years Foundation Stage: Setting the standards for learning, development and care for children from birth to five available for download at https://www.gov.uk/government/publications/early-years-foundation-stage-framework–2 Reference: DFE-00337-2014
Early Education (2012) Development Matters in the Early Years Foundation Stage (EYFS) London: Early Education
Ofsted (2014) Conducting early years inspections: Guidance for inspecting registered early years provision required to deliver the Early Years Foundation Stage Available from: