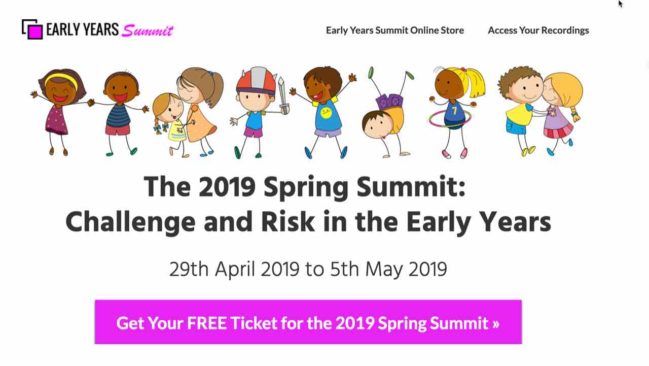 What do you think of when someone mentions 'risky play'?
Maybe it's "We used to go out to play by ourselves and had to be back by tea-time".
Or maybe you think about the rope swing in the big tree or the time you went so fast down the slope on your bike that you landed in the stinging nettles at the bottom.
All of these types of play can be considered 'risky'. Indeed, Professor Ellen Sandseter has researched this and identified 6 different types of risky play:
Play at height
2. Play at high speed
3. Play with dangerous tools, including ropes
4. Play near dangerous elements, such water or fire (or stinging nettles!)
5. Rough and tumble play
6. Play where you get 'lost' or out of adult's sight
On the 2019 Spring Early Years Summit, I have 15 Early Years specialists and experts from around the world – including Professor Ellen Sandseter – sharing their expertise and knowledge about risky play. Everyone offers their top tips, advice and strategies for risky play, no matter where you are on the risky play spectrum.