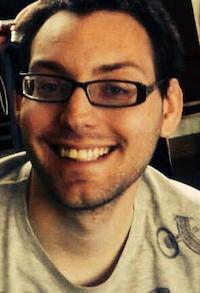 Stuart found he had a natural ability to work with children from a young age. He has worked his way up the career ladder, to be Deputy Manager at Rochford Day Nursery in Rochford, Essex.
His positive attitude and helpful solutions shine through in this interview, epitomised by his thoughts about young children needing to be 'Happy, Healthy and Safe'.
Here he talks about his research into gender specific toys, being short listed for the Nursery World Practitioner of the Year and gives some good advice for all practitioners who may be considering a career in Early Years Childcare.
Podcast: Play in new window | Download
Subscribe: Apple Podcasts | RSS
You can Follow Stuart on Twitter: @Starburst_stuie
and you can find his setting at http://www.therochforddaynursery.co.uk

If you enjoy the podcast, please leave a review on iTunes too – it helps to promote the podcast and get it to reach a wider audience.