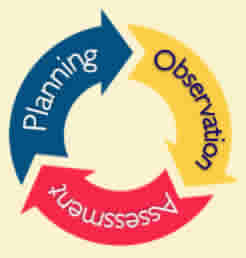 Observing children is one of the great joys of being an Early Years practitioner.
For example, watching those first steps, hearing how the children are picking up vocabulary (and making up their own syntax) and putting all this together to make sense of their development is usually an exhilarating part of your job.
However, sometimes completing observations can become a chore and not enjoyable at all. This can be due to the way practitioners have been introduced to the observation, assessment and planning cycle and it can result in them doing a lot of unnecessary work.