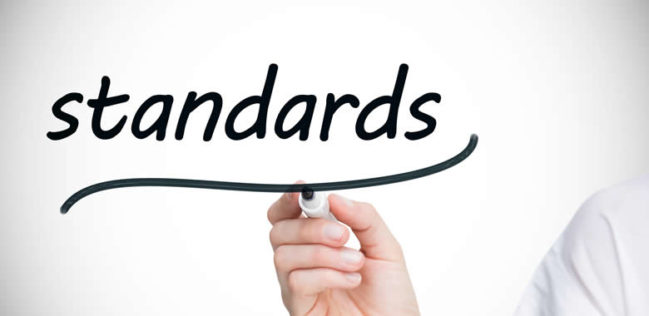 The new EYPS Standards have been unveiled.
The 39 have been reduced to 8, with subclauses. They can be found here
On the whole, they reflect the previous Standards, but without the confusing overlap and repetition. There is a logical progression (almost Bronfenbrenner-like) through the Standards, culminating in the all important leadership aspect. Most satisfyingly they are NOT just a rehash of the QTS standards!
The 8 headliners are:
1. Support the healthy growth and development of children from birth to the age of five.
2. Work directly with children and in partnership with their families to facilitate learning and support development.
3. Safeguard and promote the welfare of children.
4. Set high expectations which inspire, motivate and challenge every child.
5. Make use of observation and assessment to meet the individual needs of every child.
6. Plan provision taking account of the individual needs of every child
7. Fulfil wider professional responsibilities by promoting positive partnership working to support the child.
8. Lead practice and foster a culture of continuous improvement.
These will come into force in September 2012.
Inevitably self-funding is 'now available'. Time will tell whether this is paving the way ready for all the EYPS pathways to become self-funded for all as the Government start to withdraw money.
It is important to note that the CWDC is now disbanded, so the EYPS comes under the Teaching Agency who are also now responsible for:
approving and reviewing qualifications which meet the EYFS requirements/liaise with the approving sector skills council to approve and review qualifications
developing and promoting increased use of the Early Years workforce audit tool amongst local authorities, providers and childminders
continuing the development of qualifications such as the Early Years sector-endorsed foundation degrees and Apprenticeships; liaising with the sector skills council carrying out this activity.
so are likely to impact on anyone currently engaged with further or higher education, responsible for quality in a setting or who has an interest in qualifications for their staff.
It is encouraging to see that 2 out of the 8 Standards are about the EYP's professional responsibilities and leadership. This supports the views of many EYPs that I meet, who see their role as Professionals, leading by example and proud of their CPD and achievements.
Hopefully the Nutbrown Review will endorse the Status, further securing its future in the childcare industry.
Now the Standards are truly rooted in Early Years, reflecting the EYPs role, graduates can be reassured that working towards Early Years Professional Status is worthwhile.
Note: this post was originally written in June 2012.
Since then, there have been a number of updates to the Standards, requirements and Government policy. The Early Years Professional Status has been replaced with a new Status – Early Years Teacher Status – which still has 8 Standards, but you now have to hold GCSE maths, English and science to do the course.
In addition, you have to pass the professional skills tests. You can find out more information from the Government website here