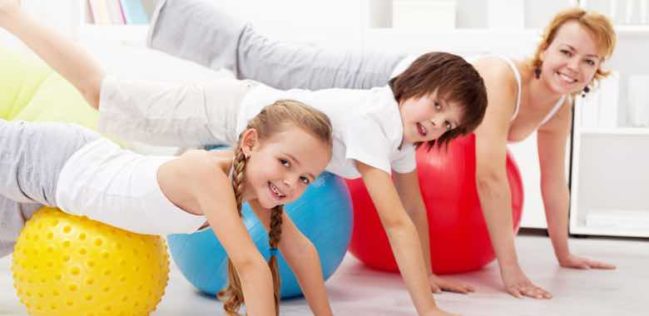 How many senses do we have?
Five, right? – touch, taste, sight, hearing and smell.
However, if you talk to an occupational therapist, you'll find at least an extra two – vestibular and proprioception – which are vital that you know about.
The vestibular sense is so named because it is sensed in the 'vestibulum' system in the inner ear in the semi-circular canals. These are responsible for balance, and it describes both the sense of balance and spatial orientation. The vestibular system detects movement and changes in the position of the head, for example, when your head is upright or tilted (even with your eyes closed).
Proprioception is defined as the perception of stimuli relating to position, posture, equilibrium, or internal condition. Basically this means knowing where your body is in relation to the external environment, for example, being able to sit in a chair without turning round to look, or walk up stairs.
Proprioception is a dynamic sense, allowing us to continuously adapt to a changing environment and is learned through all our other senses and neuro-developmental exercises, usually whilst we are children.
It is vital to know about these, because without good vestibular and proprioception senses, children would not be able to walk, hop, skip, navigate around a room, catch a ball and definitely not be able to manage stairs.
Luckily developing both these senses can be achieved through some very simple activities.
Both senses can be developed through active play:
Hopping, ball skills, painting, self dressing, dancing which encourage a sense of self
Multisensory activities such as barefoot walking
Be allowed to take calculated 'risks' such as falling over
Experience heavy, light objects, pull and push
The vestibular sense can be developed through:
Movement – Large body (gross motor skills) swings, slides
Balance – obstacle courses, stairs, slopes, wobble boards
Self awareness – balancing on one foot
Proprioception can be developed by:
Using play dough, squash and squeeze
Ripping up paper
Pulling objects from Velcro backings
Using construction toys that snap or push together
Pushing block carriers or other heavy, large objects
Erase or wash board, wipe tables
Catch/throw weighted objects (beanbags, balls)
If your children are having problems with their vestibular or proprioception you may see things such as:
Being 'clumsy', not being able to work out how high the step is
Applying inappropriate pressure, may break crayons, tear book pages
Can be 'rough' during play
Knock-on effects can be shyness, withdrawn, lack self confidence, have few friends
So when you are planning activities that are 'multi-sensory', don't forget to include the proprioception and vestibular senses.