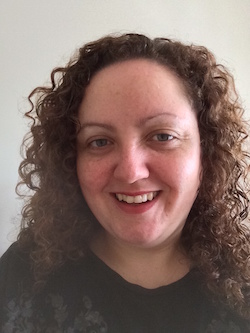 Frances has been running sessions for preschool, nursery, toddler groups and primaries since 2006, and now brings this wealth of experience to adults through education consultancy.
Her fairly unique skillset includes a BSc in Psychology and specialist music training in the Kodály, Dalcroze and Orff approaches to music education. As these approaches involve singing, movement and instrument play, sessions are very practical and hands-on.
In addition, as a self-taught musician, she can empathise realistically with non-musically trained adults. She is currently completing her Masters of Education in Arts at the University of Cambridge, specialising in teaching music for children, and has self-published a series of books suitable for nursery practitioners wanting to hold high quality music sessions for children 2-4 years.
This is a really cheerful and tuneful way to start your weekend – enjoy!
Podcast: Play in new window | Download
Subscribe: RSS
Useful references
www.mamalisa.com has a wealth of free songs from all over the world (world music – tick!), often with translations and recordings available, too!
www.bussongs.com is another free resource of songs for children, grouped by common topics, but a sample of the tune is not always available.
www.mysongfile.com is a pay-per-song site that offers a wealth of music education pedagogy, with suggestions for games, teaching specific concepts and is also grouped by topic.
Links to Frances's books via Amazon: http://www.amazon.co.uk/s/ref=nb_sb_noss?url=search-alias%3Daps&field-keywords=Musicaliti&rh=i%3Aaps%2Ck%3AMusicaliti
https://www.tes.co.uk/teaching-resource/music-beats-6431235 and https://www.tes.co.uk/teaching-resource/music-beats-2-6438179