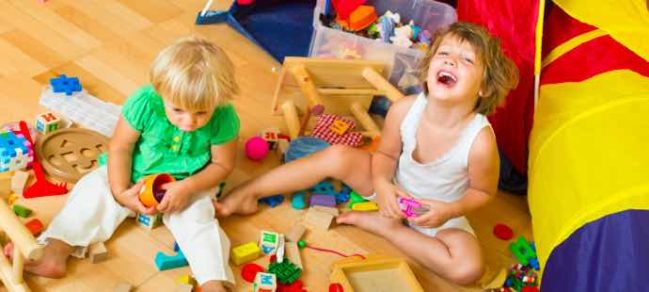 For some reason in the last few weeks I have either been doing lots of work with, or talking to, practitioners working in 'packaway' settings. These are settings that have to be packed into boxes and cupboards at the end of each day or each session, usually so the room or space can be used by someone else.
Although some of these are small settings, such as pre-schools, some are much larger, consisting of several rooms and outdoor areas. This can turn 'tidy-up' time from a quick check for any lego left out or toys in the garden into a huge logistical job where everyone needs to know their role inside out.
However, I do think that there are some great benefits that only those who DON'T have to heave boxes in and out every day can appreciate.