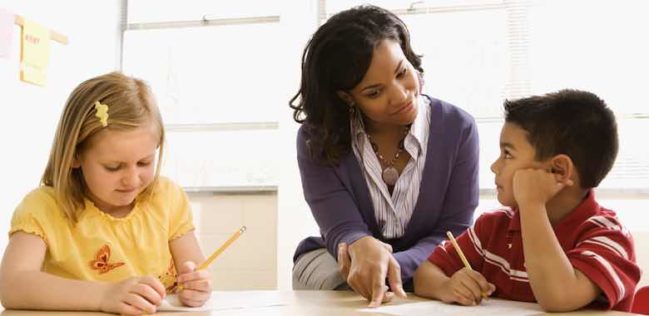 I'm beginning to wonder if the government has forgotten the original purpose of schools.
First schools were able (expected?) to offer care and education for two year olds onwards to tackle the childcare 'crisis' (one news report here) so parents could leave toddlers during the 'working day'.
Now comes the latest news from Nicky Morgan, who would like schools to offer wraparound care to cover a 'working day' (news report here). There have been doubts expressed by the Head Teachers Association (NAHT) whether or not this could even work, due to staffing and individual circumstances of schools.
I did think the original purpose of schools was for the education and care for children – not as somewhere to place children so parents could go to work.
Of course, we have been battling this for some time in the Early Years sector. Providing 'free' hours, with the express purpose of parents being able to go out to work, whilst settings subsidise this.
There's the double whammy that the Early Years setting has to be 'good or outstanding', so practitioners have to fund their own CPD, provide a quality service on minimum wage (or just above) so the government can tell (tax paying) parents that they are now able to work – thanks to the government's generosity.
However, settings in the private sector have more flexibility and opportunities to make this work. Schools are more constrained as teachers are contracted for certain hours for a certain number of weeks. For some teachers having the school holidays means they can spend time with their own children. Who will be looking after these children whilst teachers provide wraparound care?
The only real positive I can see coming from this, is that parents may be less concerned about school's league table ratings or Ofsted report, and more concerned about whether the school offers the right 'wraparound' care during the holidays.
There's an obvious need for parents to have good, quality childcare during their working hours.
However, I am not convinced that schools are the appropriate places. It seems to be blurring the lines around the purpose of schooling and the role of teachers. In addition, there are already many providers out there who are meeting this need right now – from after school clubs to childminders to holiday clubs in private settings.
Most importantly, it seems to be sending the message that schools are less about child care and education and more about keeping children out of the way whilst the parents work.