Jun 8,2012 / By
Kathy
/ 9 Comments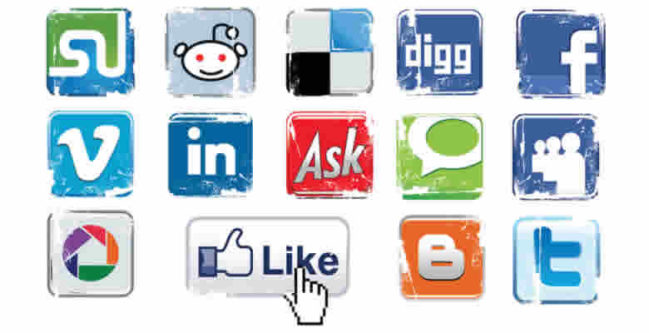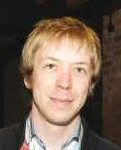 I'm thrilled that my newest guest blogger, David Renfree, agreed to write me a blog about Social Bookmarking. I have followed David on Twitter (@UCBChildEd) for some time and I regularly retweet the great links he highlights, both on Early Years and the wider Education world.
He includes really interesting things on his blog as well http://bcftcschildhoodeducation.blogspot.co.uk/ Things like film archive material, articles about migrant children, fostering and autism – to name but a few.
Social Bookmarking is something I knew nothing about until David introduced it to me and sincerely wish I had known about it whilst doing my dissertation. It would have made my life a lot easier!
So here is THE article for all you students who are reading up for your dissertations over the summer holidays. And for anyone who has an interest in furthering their knowledge about the Early Years.
Enjoy!
Social Bookmarking
Do you ever use the 'Favourites' or 'Bookmarks' menu at the top of your browser? Many people use this feature to create lists of their favourite webpages so that they can quickly be retrieved, and if you've got an interest in childcare / early years, you'll know that there's no shortage of websites and research out there.
But the problem is that you can only access your list from the computer where you've saved it. So what do you do if you're at work, or in the library, and need fast access to some of those sites?
This is where social bookmarking comes in handy! If you create an account with a service such as Delicious or Diigo, you can store the links that you find most useful so that they can quickly be retrieved from any machine.
These services also allow you to enter short descriptions of webpages to remind you why you saved them in the first place, and you can tag them with keywords so that you can quickly produce lists of links on a particular topic.
That's the bookmarking part quickly explained – here's where the 'social' element comes in…
Unless you've chosen to hide your account, your saved links will be visible to other site users – as an example, here are my links on the topic of child poverty. You can also typically see which other users have saved a particular site, and if you find another user with similar interests to your own, then you can add them to your network so that you have fast access to whatever they choose to save in the future.
You can also try searching a social bookmarking site for tags on a particular topic – while you won't get as many results as from a search engine, sites which users have taken the trouble to hand pick and bookmark tend to be more substantial than the free-for-all which a Google search can sometimes produce.
Some of this may sound familiar to you – if you're a Facebook or Twitter user, then you've probably shared links with people or connected with online friends already.
Where social bookmarking differs is that the nature of tagging means that it's usually pretty easy to retrieve useful items several months or even years after you've first saved them. While Twitter is a great tool for sharing new information, its fast moving nature means that useful material quickly disappears from your stream – out of sight and out of mind…
So far, so good – if there's a problem with saving information this way, it's that you will occasionally find that some of your older bookmarks no longer work, particularly if they are links to an individual page within a website. This is because pages can be given a new URL or even vanish completely if a site is reorganised – a good example is the difficulties I had in tracking down many official education reports shortly after the change of government in 2010 (though as an aside, the excellent DERA site now provides a permanent home for much of this material).
Beyond your own personal use, it seems to me that a social bookmarking service would be very useful for groups of students or professionals who are working together on a project or assignment. If enough of you create an account with the same service and set up a network between yourselves, then all of the group should benefit from the research that each individual has carried out. You've also got a record of who's not been pulling their weight!
Top Tips for Social Bookmarking
Here are some 'Top Tips' on using social bookmarking effectively:
Take some time to explore different services such as Delicious, Diigo and StumbleUpon (other bookmarking sites are available…) before deciding which one suits you best. Each one has a slightly different feel and its own individual features.
When using your own computer, consider installing an icon on your browser (similar to a 'Tweet this' button) so you can save sites with just one click.
If using another computer, look for icons on webpages which allow you to save them quickly.
In addition to using tags, do write a few words description when saving an item – it makes it easier to track down later if the URL changes.
Also, try looking at this excellent short video – Social Bookmarking in Plain English.
Hopefully that all makes some sort of sense! If you'd like to know more about this topic or other ways of discovering and sharing information relating to childcare, early years and education, do feel free to get in touch via one of the services listed in my biography.
Biography:
David Renfree is the Subject Librarian for the School of Childhood and Education at University College Birmingham. He has a particular interest in Web 2.0, and trying to explain how to use information tools without lapsing into 'librarian speak'. David can be found in many places online, but especially on Twitter, his blog, and Diigo.