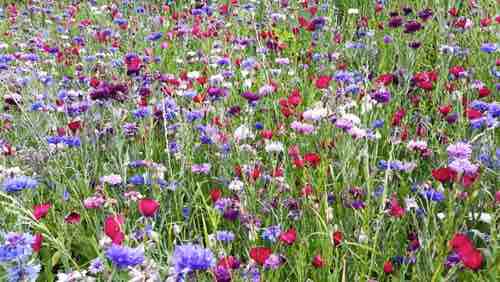 Spring is certainly in the air now. My poor daffodils have coped with snow, gales and hailstones – but have come out the other side bright and sunny.
It is a time of year for marvelling at nature and giving thanks in many ways, so Mrs M.'s blog this month is suitably Spring-like. You'll she has had an amazing year, and I hope that you'll join me in congratulating her on her achievements, (including her book publication) as well as anticipating the new things to come.
As I sit here writing this, the spring sun is piercing through my window and the birds are chirping away in my back garden. New life is popping up all around me, and I have to say that I am excited at what the coming months have in store.
Yet naturally this also makes me reflect on the last 12 months as it's been a heck of a ride.
So I'm gonna sit down with a nice cuppa and reminisce…
Let's see, well my son has settled into his new school. He is happy and flourishing there and as a result he is much happier at home. I can't believe how calmer he is now, and his generalised anxiety is under control. Fighting for the school he now attends was one of the best decisions we ever made.
My two girls are happy and growing up too fast. They amaze me every day with how independent they are becoming. I am learning to let go of the apron strings a little with them (being a mum to teenagers is a much of a challenge for me as it is for them I think).
The hubby is happy in the new 'man shed' he's been building that the bottom of the garden these last few months. I see less and less of him as his man cave grows ever bigger! He pops in every now and again for a fresh cup of tea and a biscuit. But as he's reached 40 his passion for fast rides and adrenalin seems to have been replaced by tools and drill bits?!
And me…
Well I have gone from jotting down my ramblings in my personal notebook to blogging almost every week now. I had no idea when I put pen to paper that what I was writing was even worth reading, but I felt an urge to do so anyway. I suppose I felt like I had a lot of baggage to get rid of so it was kind of like therapy really. And I was genuinely surprised at how easily the words seemed to flow.
What has amazed me even more is that these ramblings of mine actually seemed to connect with people. Mums started to reach out to me saying that my words had made them cry. It made me realise that as hard as it was sometimes to share my inner most feelings, other mums like me felt alone. So it was important that I kept writing so that they would know they never had to feel like that.
Never in a million years did I think when I left my job last year that my 'spare time' would be taken up running a support page for parents, or writing for some amazing organisations (including Kathy herself!) And I also just found out yesterday that I have been nominated for the MAD blog of the year! It's bonkers. I mean my English teacher at high school never would have seen this coming I can tell you.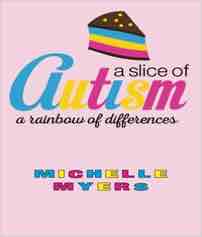 And as the 1 year anniversary of my page approaches I am now celebrating publishing my first book.
A slice of Autism, what's normal anyway?
It's a modest attempt but with the help of my friends and family we pulled it all together and I am really pleased with the result. It's as true to my life as ever, I can't write any other way. Thanks to Kathy for giving me the self-belief that I could do it, I can now call myself an author. And that to me is pretty huge.
But as amazing as all these things have been, the icing on the cake for me these last 12 months has to be what has just happened at Easter.
Thanks to my page I was able to link up with a National Trust property and arrange a special session for autistic children and their families to access the Easter egg hunt before all the busy crowds piled in on the bank holiday.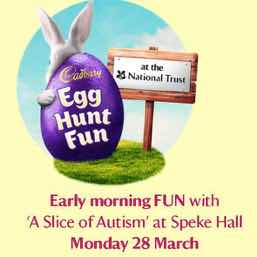 Seeing those happy smiling faces, the mums and dads being able to relax with no fear that people will stare or pass judgement. And siblings running around having fun together in the spring sunshine with everyone being able to join on together. Well for me that has been the highlight of the last 12 months!
It has made every doubt or hesitation I ever had about sharing my story completely worthwhile.
So as I look forward to the coming 12 months after such an incredible year, I am filled with excitement for what the future holds. Not only for myself but for my whole my family. And I have to say it's a nice feeling. We have been so low at times as a family over the last 5 or 6 years that I got used to not being able to see beyond simply getting through the day.
I am now honoured to be in a position in which I can help and support to other mums who are going through what we experienced for all those years. And hopefully no one need ever feel as alone as I once did.
Sharing my story has taught me that you don't have to be an A* student to connect with people. If your honest, and share from the heart you can make incredible connections with people. I hope my story helps them to realise that no matter how dark it all seems sometimes there is, always new life, brighter days and hope waiting just around the corner.
Mrs M x
A slice of Autism: What's normal anyway is now available from Amazon