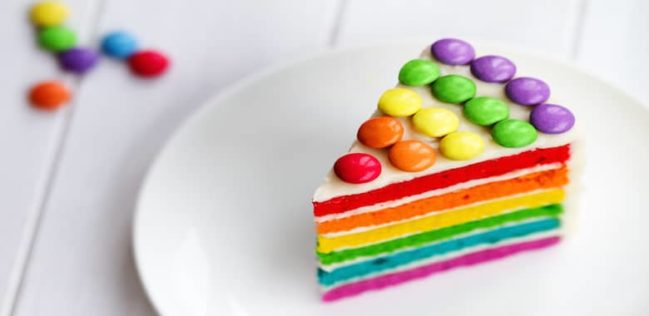 I am super excited to tell you that Mrs M. has written a special Festive blog for us, full of her usual great practical advice and top tips. I love Mrs M's writing because I can really relate to it (I get a wiggly tummy sometimes too!) and it always makes me smile, but most of all, she has a great knack of emphasising the positives – perfect for the holiday season! I hope you enjoy it as much as I have.
Hi folks, it's lovely to be back doing another guest blog for Kathy after what has been a hectic few months in our household I can tell you.
I ended up having to take a few months off from writing. So, for those of you waiting for my series of blogs to continue in which I have been looking at supporting children with autism in the classroom, don't worry I'll be back in the swing of things by January with my next instalment as promised. In it I will be looking at managing anxiety in the classroom, and how unmet sensory needs can lead 'challenging behaviour.' Keep an eye out for that one in the new year, and apologies for my absence these last few months…what can I say? Sometimes life just has a habit of getting in the way at times doesn't it!
Anyway, back to the here and now and I can't believe as I am sat here writing this how quickly we're hurtling towards Christmas. And I don't know about you, but for me, this is the time when panic usually starts to set in as I realise how much I still have left to do in the coming few weeks.
The shopping, wrapping, unexpected guests, decorations, school concerts, parties… I mean the list goes on and on. If I allow myself to dwell on it all too much little wave of nausea washes over me as I stress about the Christmas cards write yet and how on earth I am going to manage to be in three places at once next Wednesday as my kids school commitments ramp up by the day.
So, let's take a deep breath and pause from the Christmas chaos for just a minute.
A moment of calm if you like, and let us step out of our glitzy (and pretty darn uncomfortable) party shoes for a while and into the slightly more comfortable shoes of the child with autism, a child like my son, to see what small steps we can take to help them survive the chaos.
Let us consider how all this sparkle and stress that leaves us on our knees by the last day of term can affect the children we support each day. Children who can really struggle with change, children who can't always express how they are feeling, children who often have massive anxiety problems, or sensory issues who can often be left feeling overwhelmed and confused by the whole process of Christmas.
So, continuing in the spirit of all things sparkly and festive, why not grab yourself a cheeky mince-pie, pop the kettle on and spend a few minutes reading top tips for helping children survive the festivities at school in my 'Ode to 12 days Of Christmas.'

On the first day of Christmas my teacher gave to me…
"One Visual Timetable"
This should cover all elements of my day, leave room for surprises and unplanned changes and be shared between home and school to ensure all potential issues can be prepared for well in advance.

On the second day of Christmas my teacher gave to me…
"Two minute warnings"
I need to know how long I have left to complete an activity and I need a warning for when the activity will finish. Timers help me understand the concept of time throughout the day.

On the third day of Christmas my teacher gave to me…
"Three 'time out' tents"
I need somewhere in the classroom I can escape to when things get too much. A tent or a blanket over a desk will do. Sometimes I may need a little help to recognise when I need some time out or even some visuals to help me ask for it can be useful.

On the fourth day of Christmas my teacher gave to me…
"Four social stories"
Social stories help me understand new behaviours and activities, they can help ease my anxiety and they calm me down when I read them.

On the fifth day of Christmas my teacher gave to me…
"Five sensory breaks"
There are lots of things at this time of year that can overwhelm me in school. So I need lots of breaks throughout the day and lots of time outside to reset my nervous system.

On the sixth day of Christmas my teacher gave to me…
"6 'now and next' cards"
Telling what is happening next is vital, as I need time to transition from one thing to another. Having a visual showing what happening 'now and next' is great.

On the seventh day of Christmas my teacher gave to me…
"Seven clear instructions"
When I am anxious my brain becomes muddled and my tummy gets wiggly, so talk to me slowly, and clearly. Having visual prompts to match what you are saying also helps me process things.

On the eight day of Christmas my teacher gave to me…
"Eights ear defenders"
Sometimes things that may not seem loud to you can be really loud or distracting to me. Having some ear defenders can help me cope in situations that might cause me anxiety.

On the ninth day of Christmas my teacher gave to me…
"9 second pauses"
If I don't respond straight away it doesn't mean I haven't heard you I may just need longer to process what you're saying. So, pause for about 9 seconds and repeat the same words again to me… oh and make sure you get my attention by saying my name first before you speak to me. I don't need to look at you to hear what you are saying, so please don't force me to as it can be really uncomfortable for me when people do that.

On the tenth day of Christmas my teacher gave to me…
"Ten notes home to mum"
It's important you talk to my parents about any changes that are happening as they can help me prepare for it at home. Share lots of positives too so it's not always negative. Also, I can bottle things up in school and get upset when I am at home so please believe my mum and dad when they tell you about all my worries. It's not because they are doing something wrong, it's just because home is my safe place.

On the eleventh day of Christmas my teacher gave to me…
"Eleven sensory tool kits"
I need a bag that I can carry around with me that has all the things I need to keep me calm. It could contain blobs of blu-tac to play with, fiddle toys or chew beads. Please don't give it me as a reward as its essential I have access to my kit at all times when I need it.

On the twelfth day of Christmas my teacher gave to me…
"A big hug for just being me"
I may be different from other kids but if you take the time to get to know me and truly accept me for who I am then you will see that I am just a kid like every other. And I have so much to offer in my own special way!
Have a lovely Christmas folks, and see you in the New Year
Mrs M xx
A slice of Autism: What's normal anyway is now available from Amazon, with 11 Five Star reviews, this book is definitely worth a read!
And do have a look at her blogspot: ASliceOfAutism