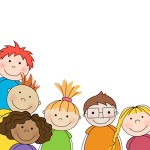 Joss Cambridge Simmons has worked in childcare for almost 10 years, in a range of jobs, including being a 'Manny', room supervisor and running his own babysitting agency.
He is a keen and active supporter of practitioners working in partnership with families, winning awards for his work.
With such a breadth and depth of experience, as well as his obvious dedication in supporting the whole family, Joss has some very clear, practical and positive advice for men thinking about entering childcare.
Do have a listen and enjoy his story.
Podcast: Play in new window | Download
Subscribe: Apple Podcasts | RSS
Useful references
Bright Horizons, Barbican: http://www.brighthorizons.co.uk/our-nurseries/city-child-nursery-london/about-this-nursery/overview
Jossycare on Twitter: @JossyCare
Men in Childcare London: https://www.facebook.com/MeninchildcareLDN
Men in Childcare Ireland: https://twitter.com/menchildcareirl

If you enjoy the podcast, please leave a review on iTunes too – it helps to promote the podcast and get it to reach a wider audience.