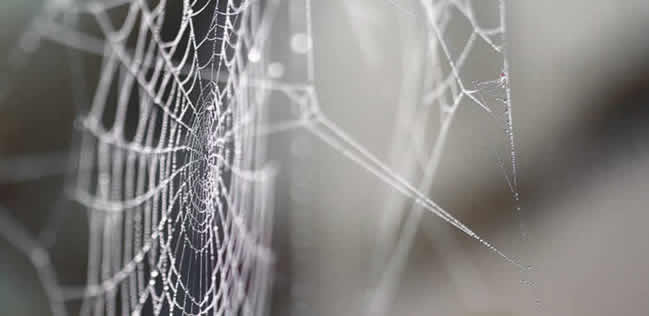 When my son was only four, almost five, we saw a shrub full of spiders webs.
It had been raining the night before and every tiny web glistened with bright drops of rain. He was fascinated with this and we stopped for a long time, amazed at the different shapes and patterns that the webs made. We were a little late for registration at school, but it really didn't matter – he still remembers that day and occasionally he will comment on it if we walk up that stretch of road.
This morning I spotted a spiders web on the fence that reminded me of that encounter and I had to smile.
It also reminded me that, even if the weather is dull and rainy, that there are plenty of great discoveries that can be made with children outdoors.
We look for leaves that trap water, like this lady's mantle (or alchemilla mollis to use her posh name) and compare this with leaves that seemed to shed water effortlessly.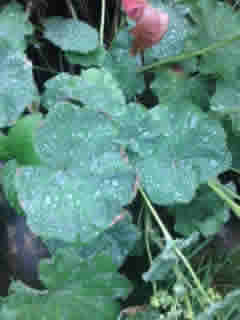 We also listen out for the different 'drip' noises that trees make – some drip constantly, whilst others seem to drop all their water when a breeze hits the branches.
And, of course, the joy of finding a big puddle, that is deep enough to jump in.
The soil smells different after the rain and this can really intrigue children as to why they can now smell the garden in a different way than when it is dry and the flowers are in full bloom.
Sometimes, if you are really lucky, you can find tiny frogs, the size of your fingernail, hopping around in the grass. There will always be some snails out for a stroll in the wet. Children are amazed as they watch the snail's little horns come out to explore the world and seeing their silver trail left behind.
There really is a lot of interesting things going on out in the wet garden that as adults we possibly take for granted.
What is your favourite activity with the children?