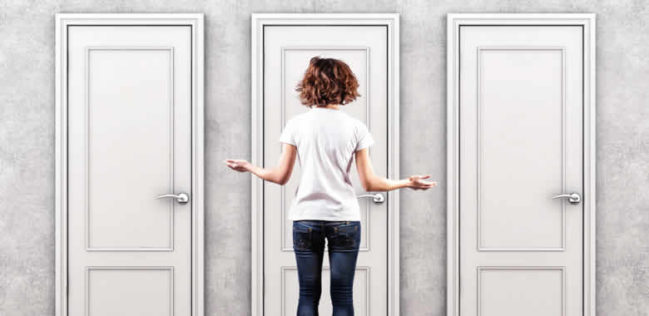 This week I've asked Claire Cain to address the issue of different forms of childcare. Claire is a very experienced childcare professional, who is unusual in having had experience across a number of childcare fields. Here she gives her personal view on how this range can meet the different needs of children as they grow up. There is discussion on the benefits and potential pitfalls – and I'd love to hear your experiences and views on this as well!
Nursery, Nanny, Pre-school, Childminder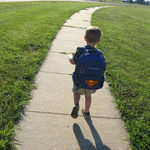 As a qualified Childcare practitioner, I have worked in the four main areas of Early Years Childcare as a Nanny, Nursery Nurse, Childminder and in a Pre-School. I have seen firsthand how each can promote children's growth and learning development, also how they can be the wrong choice for some children.
Some children struggle to settle regardless of the type of setting they attend (especially the older they get and if they are not used to being left by parents/carers), as such, I have found that a large Nursery setting with its bright, bold colours, lots of noise, other children and unfamiliar adults can be daunting for children that are new to the Childcare 'scene'.
Such children need a Key Person in place immediately, to provide comfort and stability in the new, unknown environment. In addition to this they will need time and understanding, as they will likely be emotional, confused and may become upset by the situation.
There are always children for whom a Nursery is not the correct environment, I have found in my experience as a Childminder that young babies (and slightly older children not used to being left) find a Childminder's home an easier place to settle and begin their Childcare journey. The type of environment, by its nature, is calmer and altogether more familiar to them and they are usually able to receive more attention and 1:1 time than a Nursery setting is possibly able to provide.
The benefits of both Childminder's and Nurseries are clear. In the case of a Childminder, there is much more freedom as you are able to take daily trips to the park, shops, library etc, doing activities familiar to the child that they may do with their own families.
With a Childminder the activities are done in such a way as to promote learning and link into a particular theme and the learning goals of the EYFS.
In a Nursery setting, a child gets used to other children on a larger scale than is possible in a Childminder setting and the whole experience is usually more structured, both in routine and activities.
As for having a Home Nanny, in my experience I believe this to be the least beneficial Childcare for a child. As in some cases, the parents are around in the home for some / most of the time that the Nanny is in charge of the child's care, which can be confusing and upsetting for the child as they may want their parent's attention.
This may also make things difficult for the Nanny when attempting to engage the child in activities and could confuse discipline in the home, as the child may not be sure who is controlling the situation, their parents or the Nanny.
There are benefits to a Nanny, similar to a Childminder, mainly keeping the home-life continuity and access to daily family type activities.
The type of Childcare I highly recommend is Pre-School for 3 – 4 year olds. I believe whichever Childcare is chosen for a child's earlier years, a Pre-School is the best preparation for a child before they start school, not least because the set up of a Pre-School is very similar to that of a Reception class at school and the EYFS curriculum is the same.
A Pre-School education is the only one of the four types of Childcare setting that I believe EVERY child benefits from and is essential to their learning and development, an excellent base for them to start their school life.
Through my professional experiences, I would personally choose to send a young baby to a Childminder. This is to ease them into the interaction with peers and new adults, keeping the continuity of a home-style learning experience.
As the child gets to around 2 years old, I would consider starting them at a Nursery maybe a couple of days or half days a week to allow them to get used to the structure and routine and also the fact of there being alot more children, before they start Pre-School aged 3 years. I would also continue with the Childminder care if full time provision was needed.
In conclusion, in my opinion, the only way parents can ensure that they make the best choice of Childcare for their child, is to follow their instinct as a parent as to where they feel their child will be happy and settled, because as we all know, a happy, settled child will be more able to learn, grow and develop than a child that does not enjoy the experiences of the setting they attend.
It is always tempting for parents to choose the Childcare setting that is 'easy' for them in terms of location, opening times etc, but they must be mindful of the fact that it may not be the best option for the child, no matter how easy it may make their life.
Parents mustn't be afraid to move their child from a setting if they feel it isn't the right place for them. Any child centered and professionally minded setting should be in agreement for what is best for the child and support the parents in their decision.
Regardless of circumstances, EVERY individual child's needs are paramount and need to be treated as such at ALL times.
____________________________
Many thanks for the image from http://www.flickr.com/photos/mommy2seamus/ there's lots of wool pictures on there too!