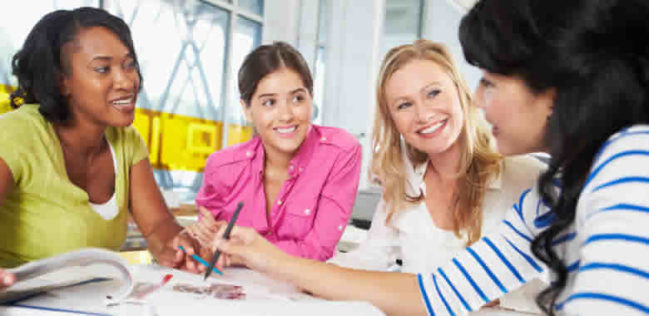 As more and more practitioners achieve Early Years Professional (EYP) Status it will be essential for newly registered EYPs to continue to expand professional expertise. The EYP network can be an excellent way to achieve this.
In Cheshire there is a thriving and growing network, led by Alex Sefton and Kim Kellock, where EYPs have already reaped the benefits of meeting and discussing issues with other professionals. The monthly, full day meetings are held at children's centres around Cheshire and are normally organised around specific training requirements, suggested by members of the group. These have included schema, learning journeys, Masters degrees and the Early Years Foundation Stage. The day is concludes with a guided tour around the children's centre.
A number of benefits have been identified by the enthusiastic members of this network:
Continued professional development. The EYPs identify their own areas of expertise which need developing so the training is pertinent and it is delivered by a professional in that field.
Sharing ideas and experiences with others; particularly recently with the EYFS when there has been much discussion about how observations are recorded and the way the EYP might facilitate this. This has also become very interesting as EYPs have developed their careers, mainly within their own settings although some have changed career paths.
Visiting such a range of children's centres has been incredibly educational with regard to the different services offered and how these are managed in each area. The highlight, so far, has been a full day trip to the internationally renowned research centre at Pen Green in Corby, Northamptonshire.
The meetings have been an ideal forum to exchange information about conferences, exhibitions and further qualifications.
A feeling of belonging. EYPs have talked about how, as a result of being a part of this network, they feel less isolated and more confident to use their expertise having exchanged their ideas with other EYPs.
Being able to give feedback to the senior management team. We arrived at one memorable meeting to find Tim Vaughan, Principal Manager for the Early Years Foundation stage, had given his morning to discuss our experiences as EYPs. This was a unique opportunity to speak frankly about our EYP training experiences and varied experiences thereafter.
Of course, each network will evolve differently in each area, according to the needs and aspirations of the EYPs. Undoubtedly your network will be able to offer you similar benefits to ours and possibly even more. Whatever your network looks like, use it!
This article also appears in Nursery World, 30th October 2008 p23
Note
There have been a number of updates to the Standards, requirements and Government policy. The Early Years Professional Status has been replaced with a new Status – Early Years Teacher Status – which still has 8 Standards, but you now have to hold GCSE maths, English and science to do the course.
In addition, you have to pass the professional skills tests. You can find out more information from the Government website here