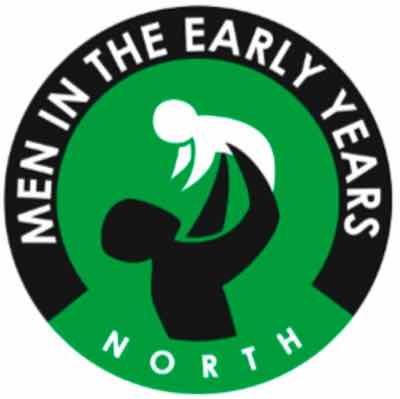 I had the great pleasure of attending the second Men in The Early Years (MiTEY) Conference in Bradford this week.
There were so many great people – the first two people I met when I arrived were the amazing dynamo who is Nathan Archer and the man who started the Men in The Early Years Conference last year in Southampton, David Wright (aka Mr Paint Pots), a brilliant start to the day! And the content of the day turned out to be just as impressive.
Dr Jo Warin, along with Yuwei Xu, spoke about the gender flexible Early Years practitioner. In this fascinating keynote, Dr Warin talked about a number of interesting facets of being a man in a female dominated environment but the one area that grabbed my attention was the discussion about our understanding of 'gender'.
Dr Warin discussed the idea that once you have a 'critical mass' of men in a setting, it becomes part of the zeitgeist or simply part of the dominant ethos within the setting. Before that happens, however, the way that practitioners are trained and view gender needs to be examined. Dr Warin explained how we need flexible and gender sensitive practitioners (both men and women) and gender sensitivity training, rather than gender 'blindness'. The fantastic example she gave of this was an image of a fully bearded man – with a glitter beard!
Yuwei Xu went on to explain that gender neutrality is probably not desirable and may not be possible in any case – the likelihood is that if 'gender' was ever removed as a way of describing people that there will be something else to replace it (hair colour? eye colour?). Interestingly, Yuwei used clothes and dressing up with the children as a way of discussing gender flexibility during his research.
This really made me think about the different men I have worked alongside in settings and how different they all are, but also some of the assumptions that I may have made along the way. I will also be reviewing my training material to ensure it is gender sensitive.
The next Men in The Early Years Conference, in 2018, will be in Bristol, UK.
You can find more of Dr Jo Warin's research here: Dr Jo Warin
And you can find out more about Yuwei Xu's research here: Yuwei Xu