Kim Benham is an incredibly reflective practitioner, as evidenced by her Twitter feed and attendances at events. I can also personally attest to this as we have corresponded often on prevailing Early Years issues or thoughts arising from a blog post.
During one of these exchanges, Kim mentioned her past as a paediatric nurse – and I knew immediately there was a story that I'd like to hear!
So, she has very generously written this blog about some of her experiences and how they have influenced her over the years. It is a fascinating insight into a totally different Early Years. I think it is a sensitive reminder that every family is different and that assumptions may be dangerous. An excellent piece of reflection! Enjoy!
I'd like to thank Kathy Brodie for inviting me to write this blog for a website. I have loved listening to the Online Early Years Web Summit. One of the recurring themes was to interfere less and make interactions meaningful by using powers of observation more.
Not a lot of my Early Years friends know that after initially training as a Nursery Nurse, I then re-trained, and spent fifteen years as a paediatric nurse. Then my own children came along, and I returned to Early Years, as they became Pre-Schoolers.
I recalled a story to Kathy about when I went back into Early Years; I definitely had a case of verbal Tourette's that Alistair Bryce-Clegg talked about in his Summit interview. I remember the manager saying "Let them eat!" As I quizzed them over how many sandwiches they had, what shape they were, why was cheese good for you? Poor children couldn't answer, they were eating!
It's a while since I have left my nursing career, but the influence of those years has impacted on my Early Years career in many ways. I trained at Great Ormond Street, well known for taking children with challenging medical and surgical conditions.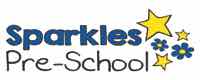 After training I preferred paediatric casualty, never one for a set routine, and my final role in nursing, caring for children in their homes. This was my "awakening" to the many differences of family lives! I have been through a family's saddest times with them and with them when treatment is a success and shared the joy.
The diversity of families goes beyond the usual diversities of race, colour, religion etc., although that was still very evident. The diversities went beyond that. We worked with the rich and the desperately poor, the clean and the dirty, the parents who had respectable professions and those who had less respected jobs to put food on the table. We saw many forms of family life, high functioning families and those families who just about clung together.
Family's financial priorities varied tremendously. As we push for healthier lifestyles especially healthy eating, I remember families feeding children a packet of biscuits, or a chocolate bar for lunch.
When I was in my community post, it was the time that satellite TV was just beginning. Not being judge here, but the priority was the satellite dish for TV and a source of entertainment, so feeding your children cheap biscuits for lunch was an affordable way to get other " luxuries". They did have some meals, but they tended to be the cheap tinned and frozen variety. Something to remember as we push for healthier foods and life styles.
Standards of cleanliness varied considerably. However, children in the less clean houses (my preferred description) had far less post surgery infections than those in the cleaner houses. Not so clean house didn't meant unkempt or neglected children. We all have different standards. If parents are caring and nurturing, children are happy and emotionally and physically strong. Their immunity to wound infections seemed particularly robust!
As we sometimes quickly judge families, we often don't realise the pressures some are under. In nursing I might have thought for example, "Why can't they do the 30 minute skin care for their child twice a day?" Visiting their homes you could maybe see they were also looking after an elderly relative for instance, or both parents were in high pressure jobs, and have little time to do the care, or if they did the care, they would forfeit time playing and reading to their children.
I feel I have heightened compassion from working as a paediatric nurse.
It's just I have seen things most people haven't, I have helped in situations you and me will hopefully never have to experience personally. Helping families with cancer care, and terminal illness has always affected me. I remember all these children who are now angels. Life can be precarious, life is precious. Celebrate the joy of working in Early Years. In Laura Henry's Summit interview, she suggests even with all the stresses, remember to relax and enjoy our interactions with children.
Working in people's homes gives more insight into cultural differences having visited children from many diverse backgrounds. It's much easier to help families with English as an Additional Language (EAL) in their own homes, where they are at their most comfortable. You are a guest in their home; they are not on the ward, constantly on guard for the next complex discussion. Having a sick child causes such anxiety. If you don't speak English here, that stress is very magnified!
I also saw some brilliant cultural ideas, such as the baby hammock with ornate posts to hang it on. Very portable from room to room! The hammock material had a "rocking" stick sewn on to it. When the baby cried you got the stick, and pulled and pushed it to rock the baby. Clever! They made different sized hammocks for the growing child.
I feel truly blessed to have had all the different and diverse experiences through my career with children. Both intertwine, one has affected the other. They have helped build my life as a children's nurse, in being a parent myself, and in building my Early Years career, which is still developing, as we never stand still, we are always learning.

Twitter: @kim_benham
Website: sparklespre-school.co.uk
Link to the consultancy: http://www.sparklespre-school.co.uk/training-and-consultancy/
Email: sparklesandmillies@gmail.com
Tel: 07842590287