Jamel Campbell is someone who clearly loves his job.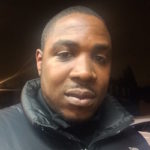 He has worked with children across the age ranges, from mentoring in Youth work to working in the Early Years sector.
In this podcast you'll hear how Jamel works with his children, the challenges he has had to face and how his 'sturdy support network' has helped him with these. He explains how his work is helping to mould and form and shape the children of the future.
Sit back and enjoy this podcast!
Podcast: Play in new window | Download
Subscribe: Apple Podcasts | RSS
Useful references
LEYF, Henry Fawcett, Oval, London: https://www.leyf.org.uk/find-a-nursery/lambeth/henry-fawcett-community-nursery/
Men in Childcare London: https://www.facebook.com/MeninchildcareLDN
Men in Childcare Ireland: https://twitter.com/menchildcareirl

If you enjoy the podcast, please leave a review on iTunes too – it helps to promote the podcast and get it to reach a wider audience.