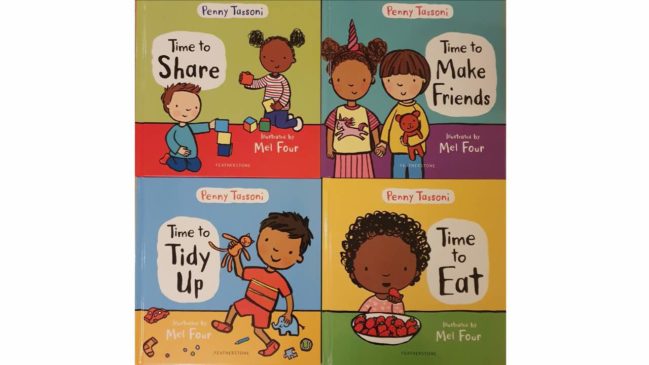 Penny Tassoni MBE is very well-known for her textbooks for Early Years practitioners and educators because she knows how to explain difficult concepts in a very approachable and accessible way.
She has now applied this same skill to an informative and useful set of picture books for children, covering sharing, making friends, tidy up time and children's food. The books are designed to be read together by parents and carers with their children to help the children to make those all-important connections. They are beautifully illustrated by Mel Four with clear images that are sure to delight children.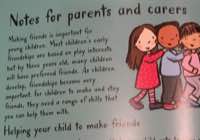 In the back of each book, there is a double-page of advice and help for the adults, which help and guide, without being too prescriptive. This is ideal for first-time parents, or if you are an educator working alongside parents.
These are a highly recommended set of books to have in your Early Years setting or on the bookshelf at home. I hope Penny Tassoni will go on to produce more in this delightful series.
* Disclaimer: Featherstone/Bloomsbury were kind enough to give me a set of these books for review purposes