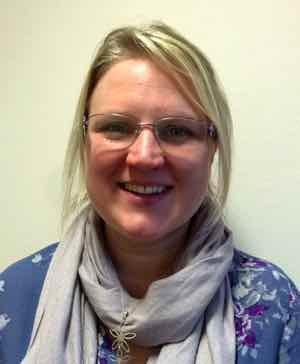 Guest Post By Ursula Krystek-Walton Regional Early Years Manager
At Bertram Nursery Group, we have always known how important it is to promote physical development as a way of supporting children's healthy growth; both physically and mentally, and the need for regular movement as an obvious means to keep fit, support children's wellbeing, build their confidence and alleviate frustration. As such, we were delighted when Physical Development became a prime area within the Early Years Foundation Stage.
It was not, however, until we became associated with Sharon Skade of GreaterSport, that we really began to consider just how vital physical development is in promoting all the other areas of learning right from birth.
Following Sharon's training at individual settings, managers and their teams began to consider ways to incorporate more and more gross and fine motor physical development in their routines, activities and environments and we began to see some really positive results. Improvements in behaviours were noted in some settings, as well as children concentrating for longer periods of time.
Practitioners became conscious of letting children persevere with tasks rather than jumping in to help too soon, which allowed children to strengthen different muscles and of course, supported children's independence.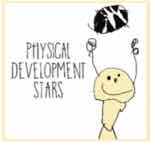 We began to observe the effectiveness of placing a high priority on Physical Development.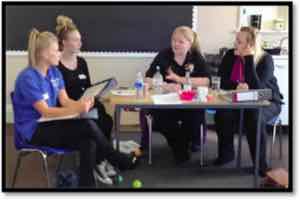 In light of the recent publication of the Governments 'Childhood Obesity, a Plan for Action' document, we knew we needed to place an even greater focus on this and further explore how we might play a more significant part in improving outcomes for children, in particular those from deprived areas. From this our 'Physical Development Stars' network was born.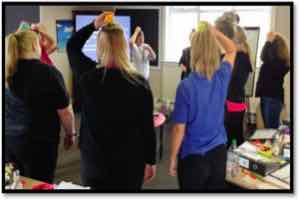 The Physical Development Stars network sees a lead practitioner championing physical development in every setting and ensuring children are moving for a minimum of 3 hours per day.
Bertram Nursery Group have 14 settings in England, these include; 10 Holyrood nurseries across Manchester, 2 Holyrood nurseries in Liverpool, Dryden St Day Nursery at Manchester University and Strawberry Hill nursery in Telford.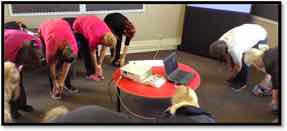 These practitioners will meet throughout the year with myself and Sharon Skade from GreaterSport where they undertake training and development.
An important aspect of the network is having the opportunity to discuss with each other what they have been doing, share best practice ideas and together help to overcome and barriers and problems; this is invaluable to the development of the programme throughout Bertram Nursery Group.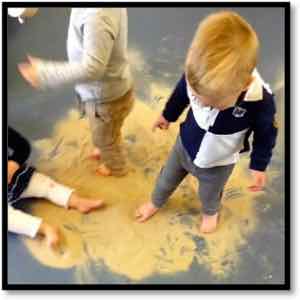 Our first network was a great success, the training was very well received and the individuals involved were so enthusiastic and passionate about physical development and improving outcomes for children in this area.
Most of the network had never met each other before, many having travelled some distance; they all fed back that having a mixture of practical training and theory mixed with the opportunity to share with and listen to others in the same position was so valuable.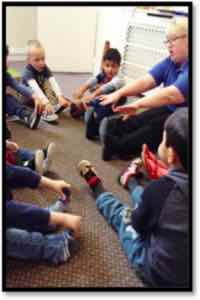 Already our Physical Development Stars have started work on researching, cascading information to their teams, engaging parents and initiating practical activities into the daily routine.
Our stars have been so proactive instigating small but significant changes into the daily routine such as…
.
• 'Wake up shake up'
• 'Shoe free times'
• 'No tables and chairs times'
• Making story and song times more physical
• Providing appropriate challenge at all ages
• Tummy time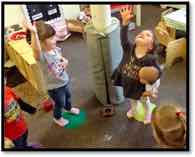 Our future plans include our Physical Development Stars being involved in creating physical development environment audits. They will help to review cohort tracking in order to identify gaps in this area at the earliest opportunity as well as developing a bank of activities that constantly provides new ideas for practitioners and families.
We are still at the beginning of our adventure but we believe that this programme will improve outcomes for the children we care for.
We hope we can influence our communities in the area of Physical Development and really make a difference!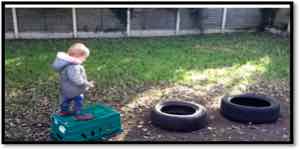 To find out more about Holyrood Nurseries, please go to: http://holyrood-nurseries.co.uk/ (part of Bertram Nursery Group)
Find out more about GreaterSport and GM Moving here: http://www.greatersport.co.uk/get-active/greater-manchester-moving