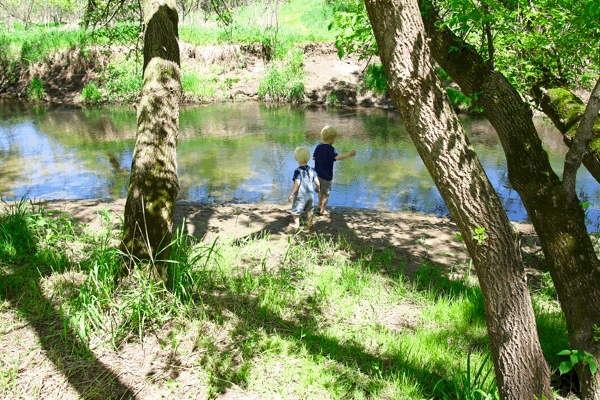 The Stockport Early Years Network had the great pleasure of visiting the 'Wacky Woods' near Bollington in Cheshire last week, with Alex. This is part the Schola Foris curriculum – 'a fun, challenging but safe outdoor environment where creative play and learning can take place naturally'.
We went ostensibly to find out about the way that being in a forest environment can enhance, encourage, stretch, challenge, reinforce, invigorate children's learning.
I went because I love the forest and Alex does a great cup of coffee (with water boiled over the camp fire in a blackened kettle).
It has been raining hard here, so the first thing we experienced was walking through the mud puddles, squelching and squealing as the mud pulled at our boots. And the delight as we spotted tiny boot prints from the children who had visited that afternoon (or was it tiny forest folk?).
Gathered around the fire, watching the water boil, we started to talk about risky play and how to explain to practitioners and parents that climbing trees has many benefits. In fact, Alex suggested that your risk analysis should start off with the benefits, which I thought was an excellent idea.